Chicano Music Festival
18th Annual Chicano Music Festival and Auction
SAVE $16 WITH A MUSIC FEST PASS: $40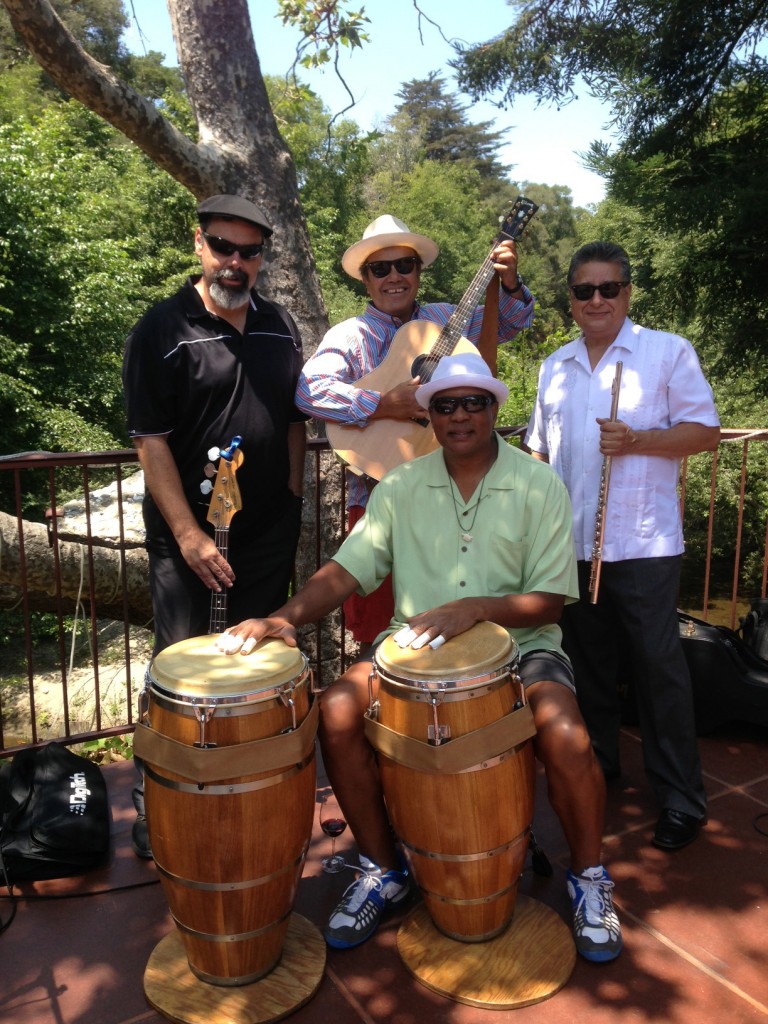 Featuring throughout the musicfest
Cuatro Con Tres
Hold on to your hats, put on your dancing shoes, and groove to the sounds of Cuatro con Tres!
The music of Cuatro con Tres is as varied as their meztizo culture dictates: Cumbias, Polkas, Son Cubano, Cha Cha, Boleros, Rock, Rancheras and Reggae.
Cuatro con Tres is an all-star Chicano band whose history spans close to a half century. Its members were on picket lines with Cesar Chavez in the 60s, performed alongside Los Lobos, in the 70s, and Pete Seeger in the 80s.
They are veterans of El Teatro Campesino, Flor del Pueblo, Los Compas, Los Peludos, and the San Francisco Mime Troupe.
Although some of their music resides in the Smithsonian's collection in Washington D.C., they are not all old timers. Fresh young twenty year old voices blend flawlessly with their veteran counterparts.
Noche Tradicional/Chicano Music Hall of Fame
Thursday July 24 7-9 p.m. $6
Chicanos Sing the Blues
Friday, July 25 7-10 pm $15
Because Chicanos don't know how to be in love without being miserable…..
The music you love from Chicanos Sing the Blues!!!
NOT the play – just the music.
The incomparable Cuatro con Tres is your house band.
The Summer Pachanga
Saturday, July 26 – 6-11 p.m. $20
Music by Cuatro Con Tres and other surprise local favorites!!!!!
Mariachi Tardeada
Sunday July 27 5-9 pm $15
A beautiful evening of Mariachi music featuring your favorite Mariachi Vasquez.
Don't forget about 
the auction!
This our answer to the gala fundraiser, gente.
You don't have to put on a tux…just come out and drink a beer!
The money we raise here funds our programs all year.
Bring your dancing shoes and your extra scratch to support Su Teatro!!!