The Sun That You Are
El Sol Que Tu Eres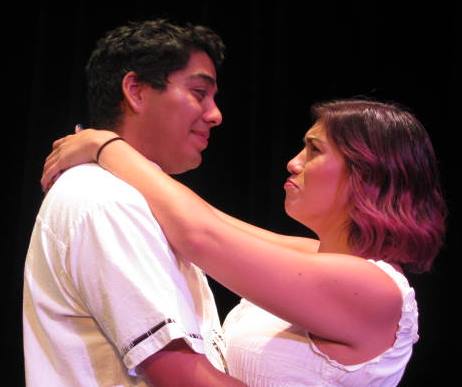 Written & Directed by Anthony J. Garcia
Music Directed by Daniel Valdez
Music Written by Daniel Valdez & Anthony J. Garcia
October 13 – November 6, 2016
A passionate romance story steeped in an explosive action adventure.  Music under the direction of Daniel Valdez propels the retelling of the Orpheus Eurydice Myth set in contemporary Mexico during the Days of the Dead that challenges the power of love.
When Orfeo meets the aggressively articulate Rudi, who's on a college trip in Mexico, they fall madly in love.  She's a bit of a handful, and gets into some trouble with the local drug lord Narciso; who takes her to Mictlan (the underworld).  Orfeo loves Rudi more than his own life so, he's willing to travel to Mictlan to save her, battling razor sharp winds, clashing mountains, and mucho mas temptation to get his girl back.
Tickets: $20/General, $17/Students & Seniors

$12/Comadre Docena (Groups of 12 or more!)

Thursday, Friday, and Saturday at 7:30 p.m.

Sunday Matinee 11/6 at 2:00 p.m.