4th EVER WordFest
April 18 – 29, 2018:
In Collaboration with The SOURCE Theatre Company, Cleo Parker Robinson Dance, Theatre Esprit Asia & Café Cultura!
A festival dedicated to the word in all of its manifestations!
Featuring:
The Artists of Color (AOC) Summit
The SOURCE Theatre Company presentation of An Evening With Author/Poet Clynthia Burton Graham
The Carpetbag Theatre in Speed Killed my Cousin
Su Teatro rehearsed reading of Sideways Fences
C.A.R.P.A. San Diego in And HE Became MAN
If you would like to participate in this but do not have the funds, please apply for this scholarship for the opportunity to gain free admission.
Acceptance of the scholarship includes free admission to all receptions, workshops and one reading or performance.
---
---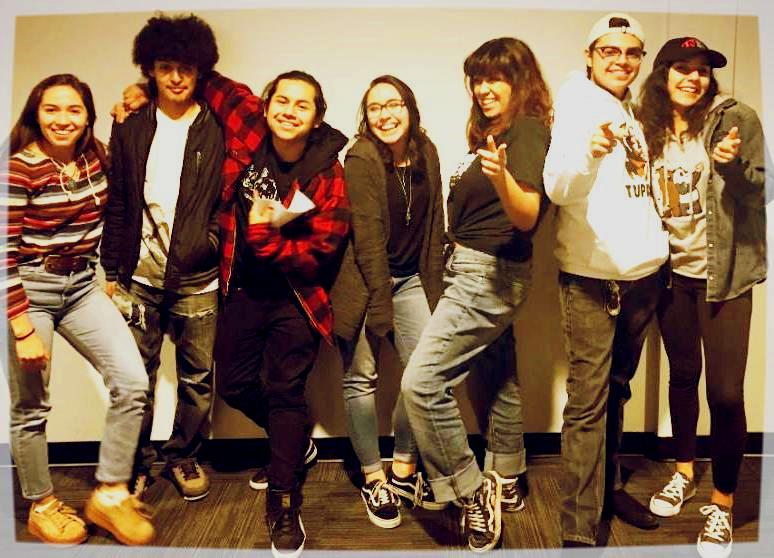 El Teatro VolARTE has been invited to participate in the prestigious American High School Theater Festival at the 2018 Festival Fringe in Edinburgh, Scotland, the largest arts festival in the world.

Su Teatro believes that we are the ones who must instill in youth the strength of character, positive cultural identity, critical thinking skills, purpose and values that will help them to succeed.

If we want the next generation to demand progressive change, to force openings in the system and to create the better world we envision for them it is our responsibility to prepare them.

Together we must give them our time and attention.

Together we must show them the power of their history, language and cultural heritage.

Together we must teach them that as they lift themselves, they must lift up everyone together.

The trip will e a defining experience for our students.Help us get them to Scotland.
Su Teatro Cultural and Performing Arts Center is a multidisciplinary Chicano/Latino cultural arts center.
Su Teatro Cultural and Performing Arts Center
721 Santa Fe Drive Denver, CO 80204
(303)296-0219