Su Teatro selected to perform Enrique's Journey
at Encuentro 2014: A National Latina/o Theatre Festival  
October 12 – November 10, 2014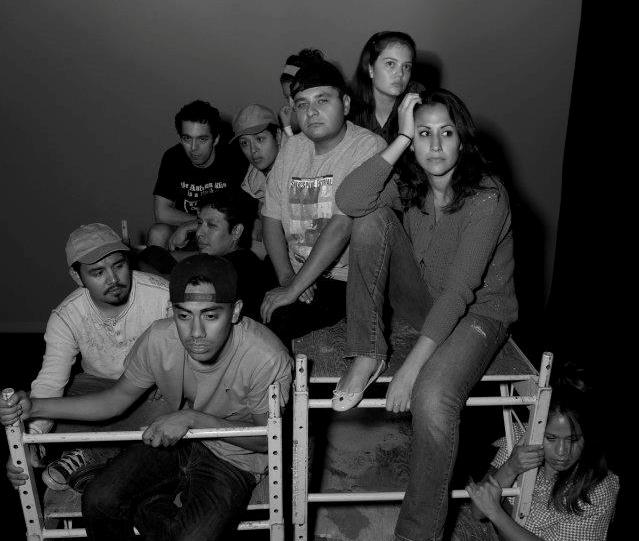 Denver Chicano/Latino theater Su Teatro has been chosen from a field of 80 entries throughout the country to participate in the month long Encuentro Latino: A National Latina/o Theatre Festival in Los Angeles, California.
The company will perform the award winning production Enrique's Journey based on the Pulitzer Prize winning work by Los Angeles Times reporter Sonia Nazario, and adapted for the stage by Su Teatro Artistic Director Anthony J. Garcia.
The company will perform for three weeks at the Los Angeles Theatre Center in downtown Los Angeles. In anticipation of the Encuentro, Su Teatro will open their 2014 season with a remount of Enrique's Journey on September 18-October 4 2014
Encuentro 2014: The largest National Latina/o Theatre Festival in over 25 years
The Los Angeles Theatre Center, in association with the Latina/o Theatre Commons, is proud to announce the 2014 LATC Encuentro.
This groundbreaking festival will bring together 100 artists from across the country to explore the aesthetic, thematic, and cultural diversity in the field. The festival offers an exciting range of productions including Pulitzer Prize winning plays, English and Spanish language plays, devised theater, experimental work, community based plays and solo plays.
Encuentro translates to "an encounter," a theme that is a core component of this festival as audiences and artists alike will be able to encounter and interact with companies from coast to coast.
Over a dozen selected companies from across the country will perform in repertory over four weeks at the historic Los Angeles Theatre Center. The festival participants were chosen through an open application process by a selection committee made up of Latina/o Theatre Commons Steering Committee members.
Check out the exciting line up below.

Encuentro Companies/Artists and Productions (in alphabetical order)
About Productions – Properties of Silence by Theresa Chavez, Alan Pulner & Rose Portillo. Directed by Theresa Chavez. (Los Angeles, CA)
Aurora Theater – Mariela en el Desierto (Mariela in the Desert) by Karen Zacarías. Directed by Tlaloc Rivas. (Atlanta, GA)
Borderlands Theater – Maria's Circular Dance by Medrano Treviño. Directed by Eva Zorrilla Tessler.  (Tucson, AZ)
Caborca Theater – Zoetrope Part I Written and Directed by Javier González.  (New York, NY)
INTAR Theatre / Unit 52- Patience, Fortitude and Other Antidepressants by Mariana Carreño King. Directed by Daniel Jáquez. (New York, NY)
The Latino Theater Company – Premeditation by Evelina Fernández. Directed by José Luis Valenzuela.  (Los Angeles, CA)
Rickerby Hinds – Dreamscape Written and Directed by Rickerby Hinds.  (Riverside, CA)
Su Teatro – Enrique's Journey based on the Pulitzer Prize winning work by Sonia Nazario. Adapted and Directed by Anthony J. Garcia. Music composed and Directed by Daniel Valdez.  (Denver, CO)
Tantai Teatro – Agua a Cucharadas (Water by the Spoonful).  (Puerto Rico)
CalArts Center for New Performance/Duende CalArts – Daughter of a Cuban Revolutionary Written by Marissa Chibas. Directed by Mira Kinglsey.  (Los Angeles, CA)
Pregones Theater – Dancing in My Cockroach Killers by Magdalena Gómez. Directed by Rosalba Rolón (The Bronx, NY)
El Teatro Campesino – La Esquinita U.S.A. by Ruben Gonzalez. Directed by Kinan Valdez.  (San Juan Bautista, CA)
Teatro Luna – Your Problem With Men by Emilio Williams. Directed by Alexandra Meda.  (Chicago, IL)
Theater Mitu – Juarez: A Documentary Mythology Written and Directed by Rubén Polendo.  (New York/Abu Dhabi)
Staged Readings and Presentations
Cornerstone Theater Company – reading of Alisal by Juliette Carrillo.  (Los Angeles, CA)
South Coast Repertory – reading of The Long Road Today/ El Camino Largo de Hoy by José Cruz González as part of South Coast Repertory's Dialogue/Dialogos Project: A two-year bilingual theatre project to gather and tell the stories with and by the Santa Ana Latino/a community.  (Costa Mesa, CA)
Additional Programming held at local Latina/o Theaters
Casa 0101 – Julius Cesar by William Shakespeare. Directed by Robert Beltran
Frida Kahlo Theater – Las Mujeres de Juarez Written and Directed by Rubén Amavizca-Murúa
The 2014 LATC Encuentro is made possible through generous support from The Doris Duke Foundation, The National Endowment for the Arts, The Ford Foundation, Time Warner Cable, The James Irvine Foundation, The City of Los Angeles Department of Cultural Affairs, and The L.A. County Arts Commission.
THE LATINA/O THEATRE COMMONS (LTC) is a self-organized collective of Latina/o theatre practitioners who have chosen to adopt a commons-based approach to advocating for Latina/o Theater as a vital, significant presence in the not-for-profit theater sector. The LTC is committed to radical transparency, knowledge sharing, and accessibility. Infrastructure for the LTC is provided by HowlRound: A Center for the Theater Commons. Find out more at http://howlround.com/latina/o-theatre-commons.