CULTURAL ARTS EDUCATION INSTITUTE
Teaching Su Teatro's Next Generation!
Teatro VolARTE goes to Scotland!
Aside from our annual theatre season, Su Teatro's largest ongoing project is our Cultural Arts Education Institute. We are able to offer touring shows, in-class workshops and a FREE afterschool program- El Teatro VolARTE!
Su Teatro's program with La Academia at the Denver Inner City Parish, along with our Teatro VolARTE students, have been selected to attend the prestigious 2018 American High School Theatre Festival in Edinburgh, Scotland! This even is part of the larger Edinburgh Festival Fringe which showcases companies and actors from all across the globe.
This is a once in a lifetime opportunity for our students but unfortunately, it comes at a heavy price…which is why we need your help!
Each person is $7,500 and we have an overall goal of $100,000 over the next year.
Please help send our students to Scotland!
Visit the link below for more information on the adventure we will be embarking on over this next year and this specific September online campaign!
Join us in Black Hawk Saturday, November 18, 2017 from 02:30am – 09:00pm! All the funds will go directly to the students to help get them to Scotland. Tickets – $20, each purchase comes with $5 play and $5 food voucher!
Meet the students of El Teatro VolARTE!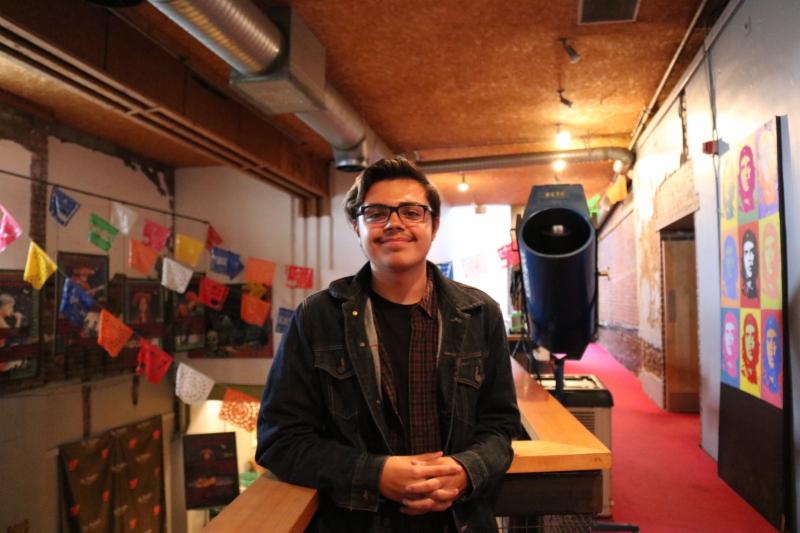 Steven Abeyta is a student of La Academia at the Denver Inner City Parish. He is currently 17 and a senior in high school. He participates in his school's theatre class that is paired with Su Teatro and is also a part of our after-school program. His favorite forms of art expression are through theatre, piano and photography. Steven has taken pictures for multiple Su Teatro productions and one of his pictures was published in American Theatre Magazine (2016). Steven also enjoys traveling and is very excited for this great experience. He loves many different aspects of theatre and believes this would be a huge big step in the right direction. Something random about Steven is that he loves dogs, turtles and llamas (although he doesn't tell people about the llamas). He has a dog named Kisses and a turtle named Raul. After Steven graduates, he plans to attend university for an arts program, possibly for photography.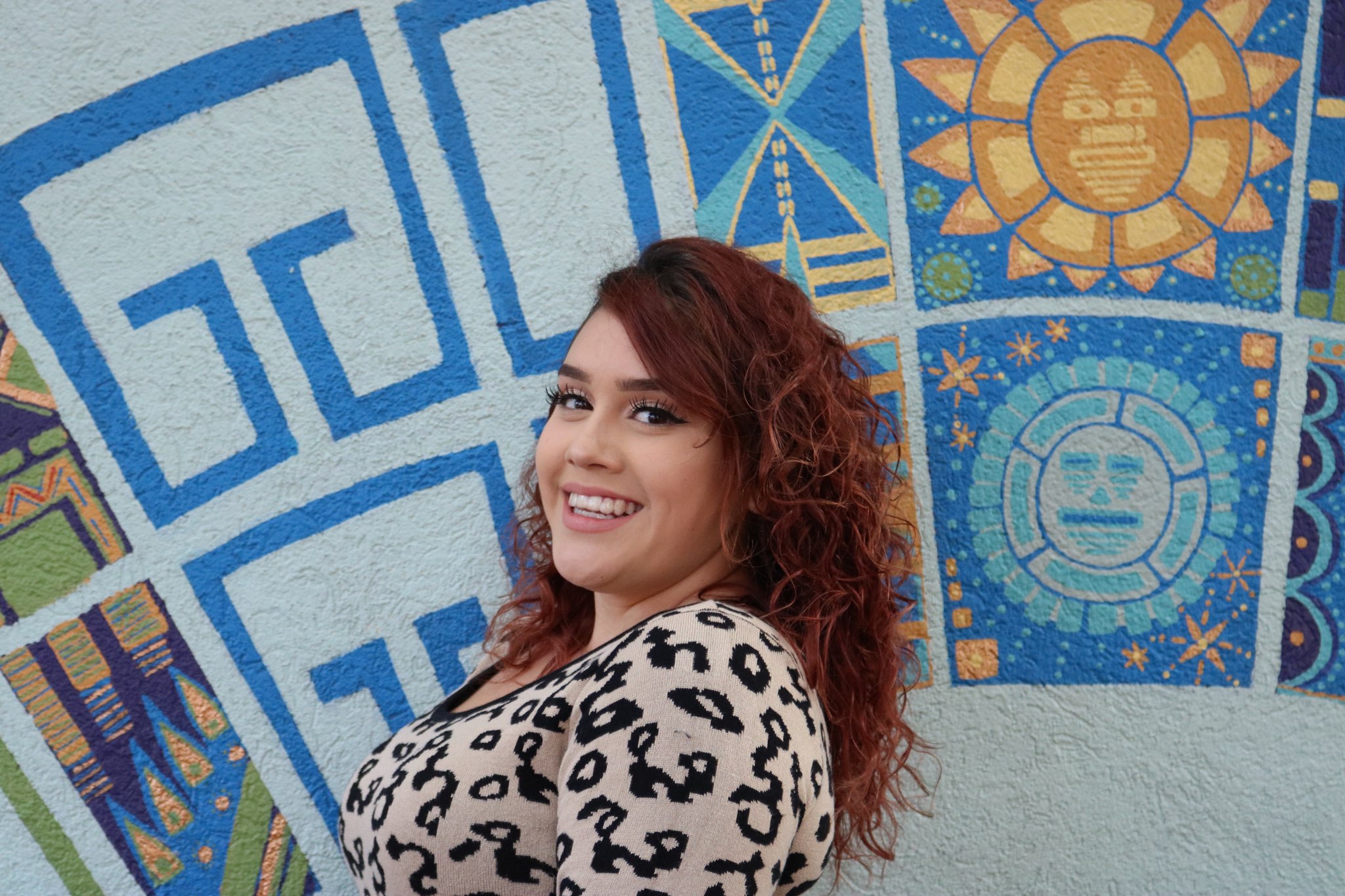 Susana Castaneda is a senior at Respect Academy. She is currently 18 years old. Her favorite forms of art are acting and drawing. She also enjoys singing, though she doesn't feel she does it well. Susana has been a part of our after-school program for over two years now. She has also participated in our Summer Internship program and is now a year-round intern, coming in after school to help us. She became introduced to our organization through classes at Escuela Tlatelolco when she was in 9th grade. Susana wants to go to Scotland because she loves acting and she enjoys doing something she loves for others. She is determined to not disappoint and promises that you will love everything Teatro VolARTE does. Susana has been a leading force for youth at Su Teatro always showing enthusiasm and pushing others to be active and participate. When she graduates she wants to attend university and get a degree in theatre.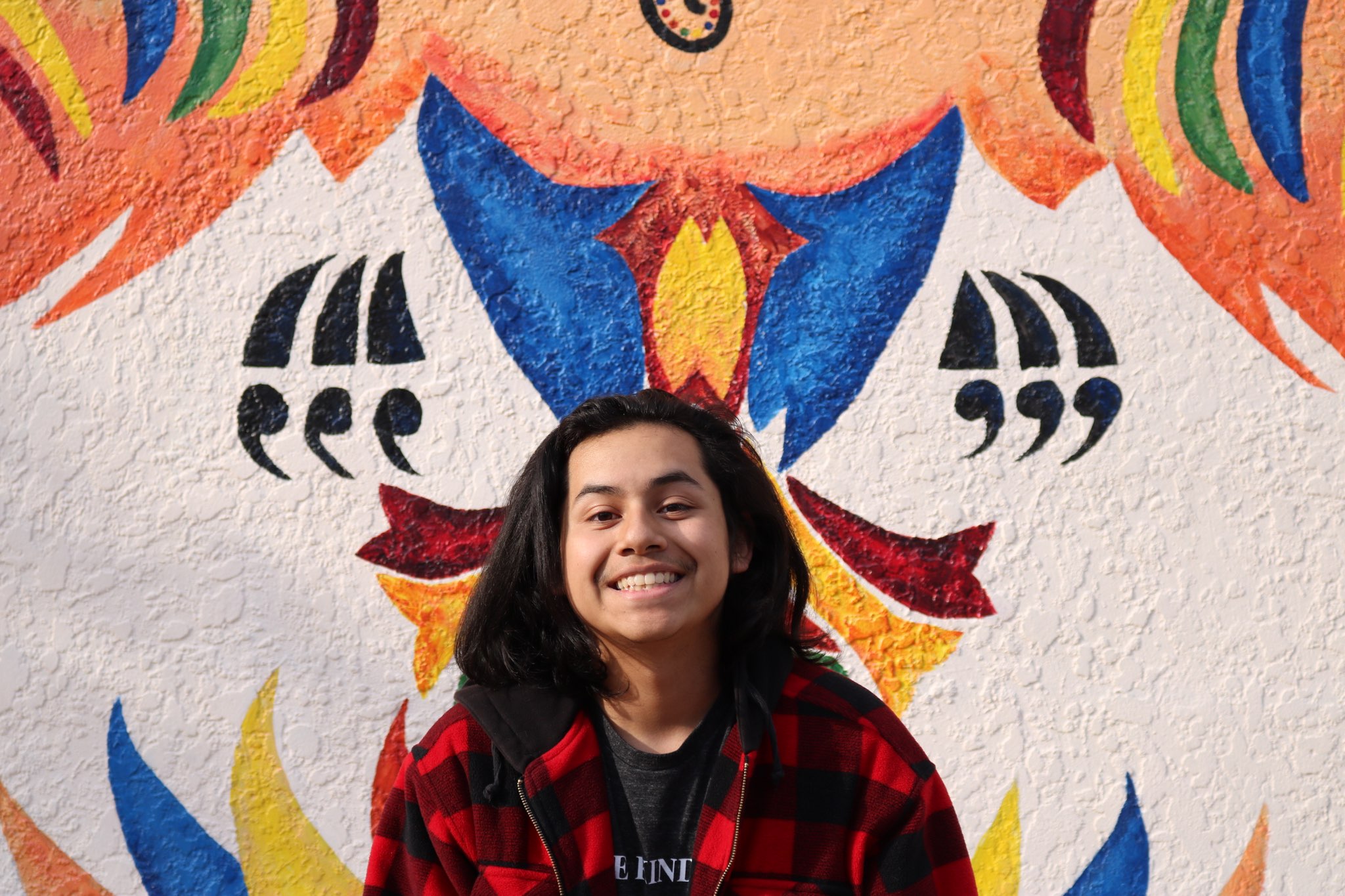 Abraham Saucedo is 17 and a senior at Compassion Road Academy. He has been an intern with Su Teatro for over a year and has recently began participating in our after-school program. Abraham wishes to go to Scotland for a plethora of reasons some of those include his desire to travel and see the world, his unwavering hunger to expand his horizons of human interaction and culture and also the fact that acting has always been his unsung passion. Although Abraham has anxiety about many things, this program has given him a unique and pleasant chance to fight those feelings through a fun and accepting community. Abraham is a student that has not done very well in the past but last year and this year have been years of improvement and self-discovery for him. Something random about Abraham is that he has, and continues to want, an ever expansive vocabulary that was sprung on by the great Antonio Gramsci's teachings and musings. When Abraham graduates he would like to go into some type of service where he can help others. Abraham seeks to revolutionize the way we as a society connect and create more positive outcomes.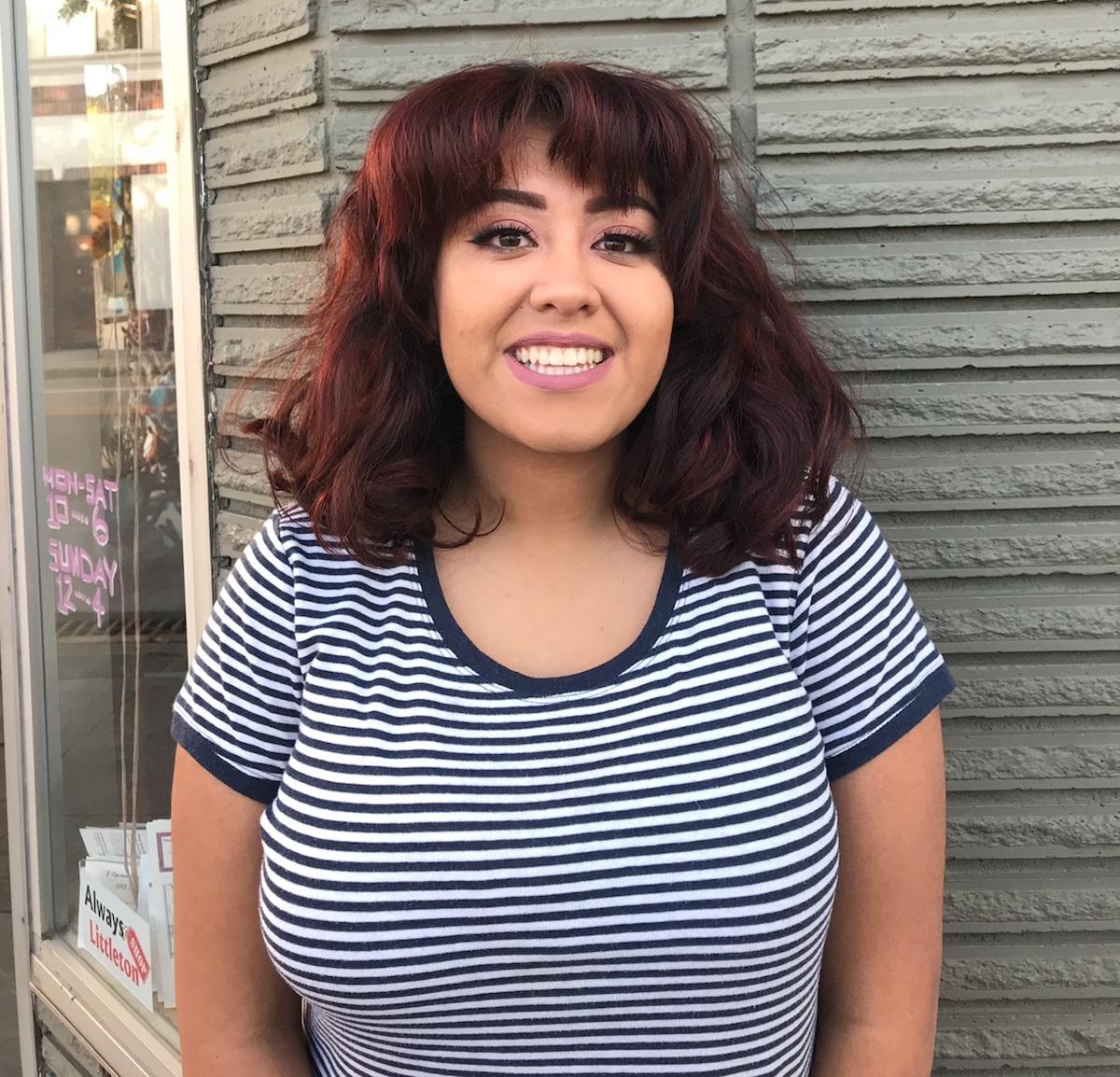 Sylvia Rocabado is a senior at Wheatridge High School. She is 17 and enjoys singing, drawing and photography. She also has participated regularly in our after-school program for 3 years now and has even had the opportunity to be in one of Su Teatro's mainstage productions, La Pastorela. She has also participated in our Summer Internship program for the past three years. Sylvia loves to learn about different cultures and experiences. She enjoys our theater company specifically, because it allows one to express and explore while also learning about their own culture. Something random about Sylvia is that she has a fear of roller blades. After Sylvia graduates she would like to pursue a medical career and become a midwife.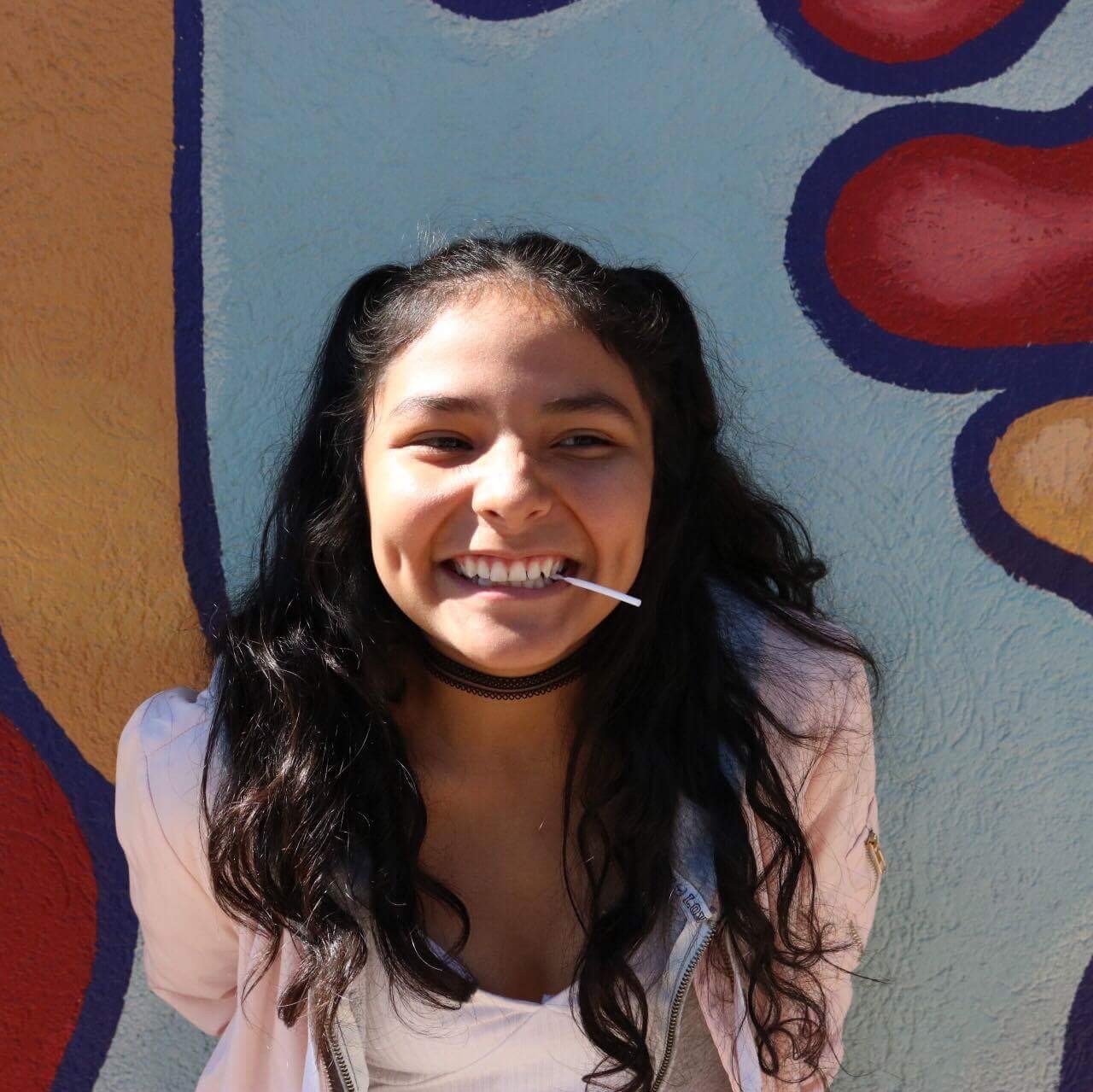 Keilah Hernandez is a sophomore at La Academia at the Denver Inner City Parish. She is 15 and has been participating in Su Teatro's classes, with her school, since she was in grade 7. Her favorite forms of art are drawing and theater. Since Keilah has been in high school, she has joined Su Teatro's Summer Internship program and also gotten involved with our afterschool program. Last year, Keilah had the amazing opportunity to play the lead role of Joaquin in the mainstage production, Joaquin's Christmas. Keilah has unfortunately never had the chance to travel outside the country but it's something she would really like to experience. She is excited to be able to show/share her talent with other people and is ready to take on Scotland! Something random about Keilah is that she has an obsession with turtles.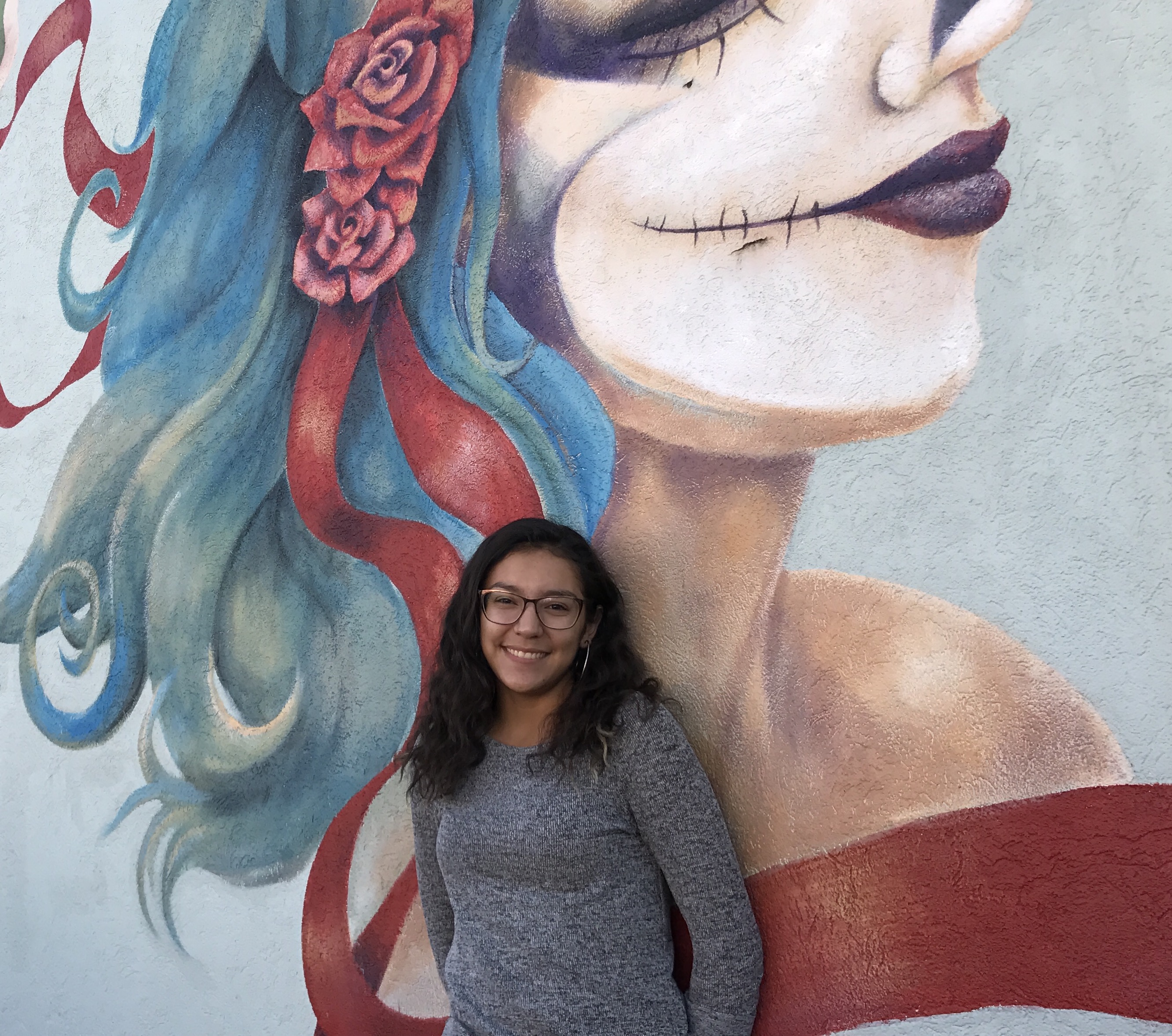 Alma Gomez Martinez is 16 and a junior in high school at Denver Montessori. She has been participating in CAEI programming since she was in 7th grade at Escuela Tlateloco. Her mom has also been bringing her to plays at Su Teatro since she was a small child. This past year Alma was a participant of our Summer Internship program and her internship has recently been extended through the school year. Alma's favorite forms of art are painting, writing and theater. Her dream is to see the world while exploring and creating art with many other artists. She is very excited for this amazing opportunity to do something she loves and start perusing her dream. Something random about Alma is that she likes glitter, a lot, especially black glitter.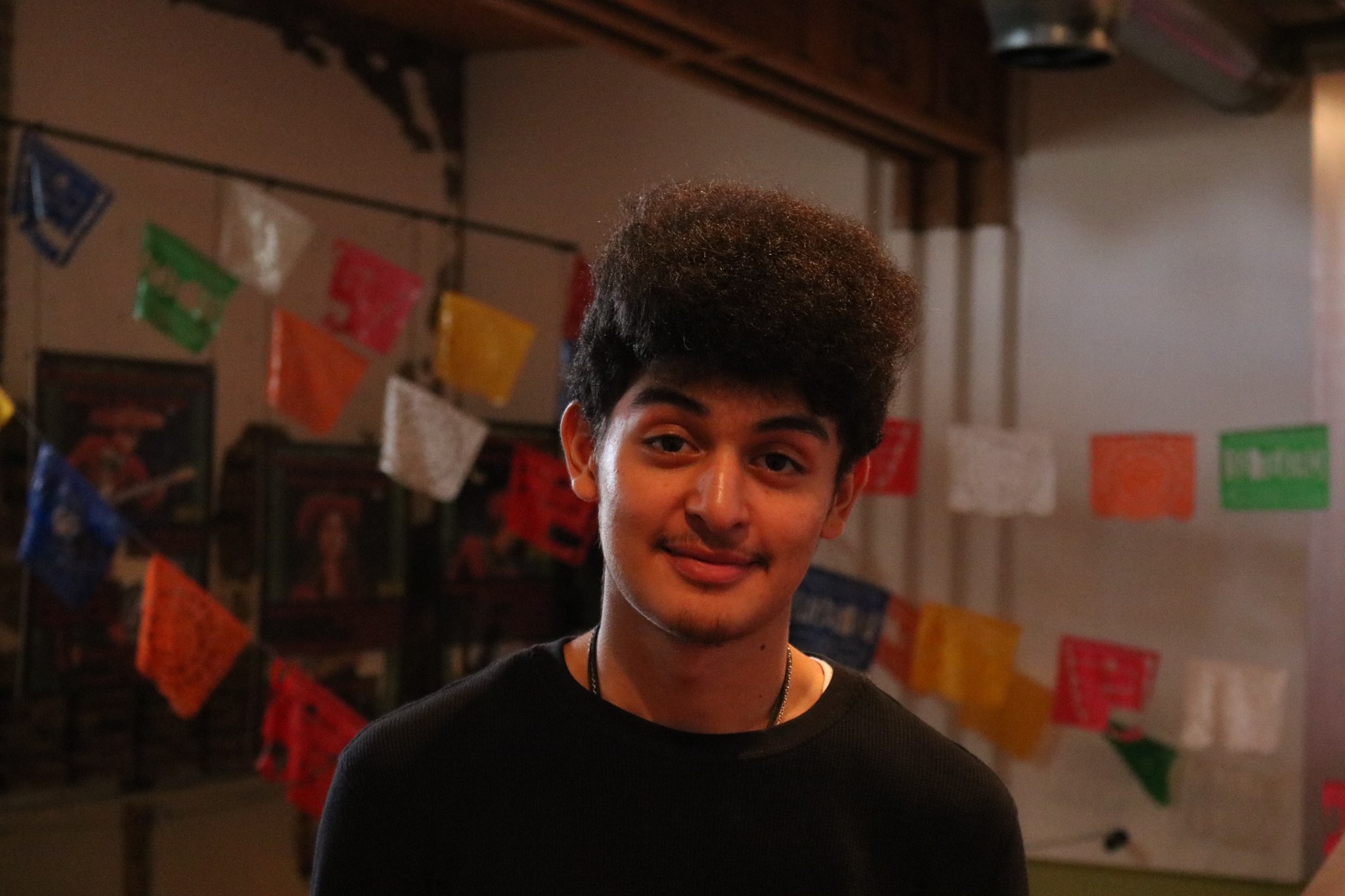 Isaac Duran is a student at La Academia at the Denver Inner City Parish. He is a senior in high school and is 17 years old. Isaac has been a part of the Teatro since he was born. Although he enjoys hanging around the Teatro he doesn't understand how he always ends up on stage. He enjoys doing technical behind the scenes work more such as set design, lighting and sound, even helping to tech a few mainstage productions for Su Teatro. Isaac's favorite form of art expression is creative writing. Even though he can be quiet, his writing allows for him to explore and express. Something random about Isaac is that he enjoys traveling. He has been all over the United States and has also traveled to Mexico, Cuba, and Japan! When Isaac graduates he would like to travel more.