2017/18 Season: Return to Aztlán
La Carpa Aztlán presents: I Don't Speak English Only
October 12 – 28, 2017
Written and Directed by Anthony J. Garcia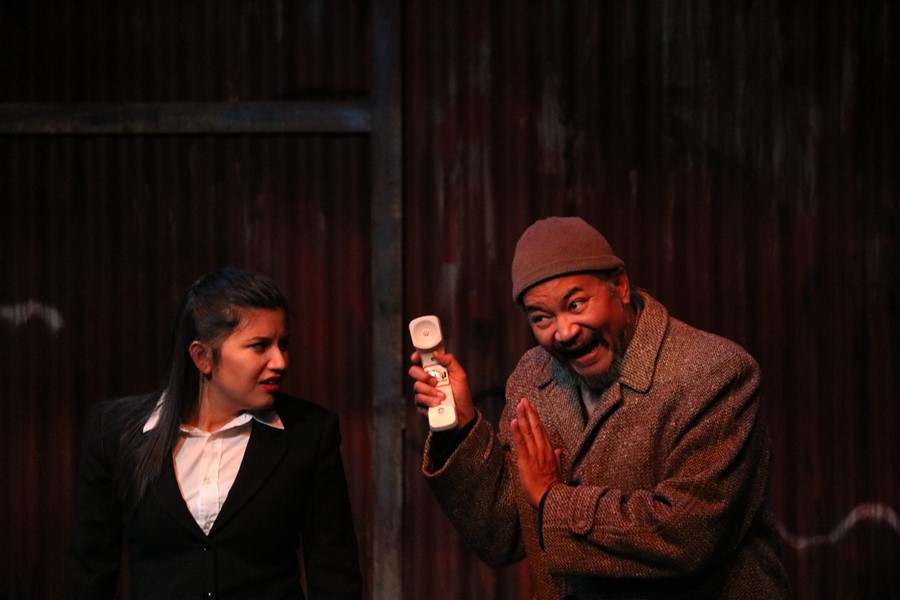 The "Resistance was never so funny!" A Su Teatro classic that predicted and challenged a dying monocultural world to "go ahead and die" rises from the past to offer hope and laughter. La Carpa imagines a future world where all diversity is prohibited and any expression of the other has been forced underground. The play with music, is based on the Mexican "tent show" tradition: which emerged during the 1920-30s in small towns across the Southwestern United States and Mexico. Carpas were looked at as "lower class" entertainment. Some of Mexico's greatest performers came out of the carpa tradition including the man whom Charlie Chaplin called "the world's greatest comedian," Mario Moreno, better known as Cantinflas.
---
The Miracle at Tepeyac
December 7 – 23, 2017
Written and directed by Anthony J Garcia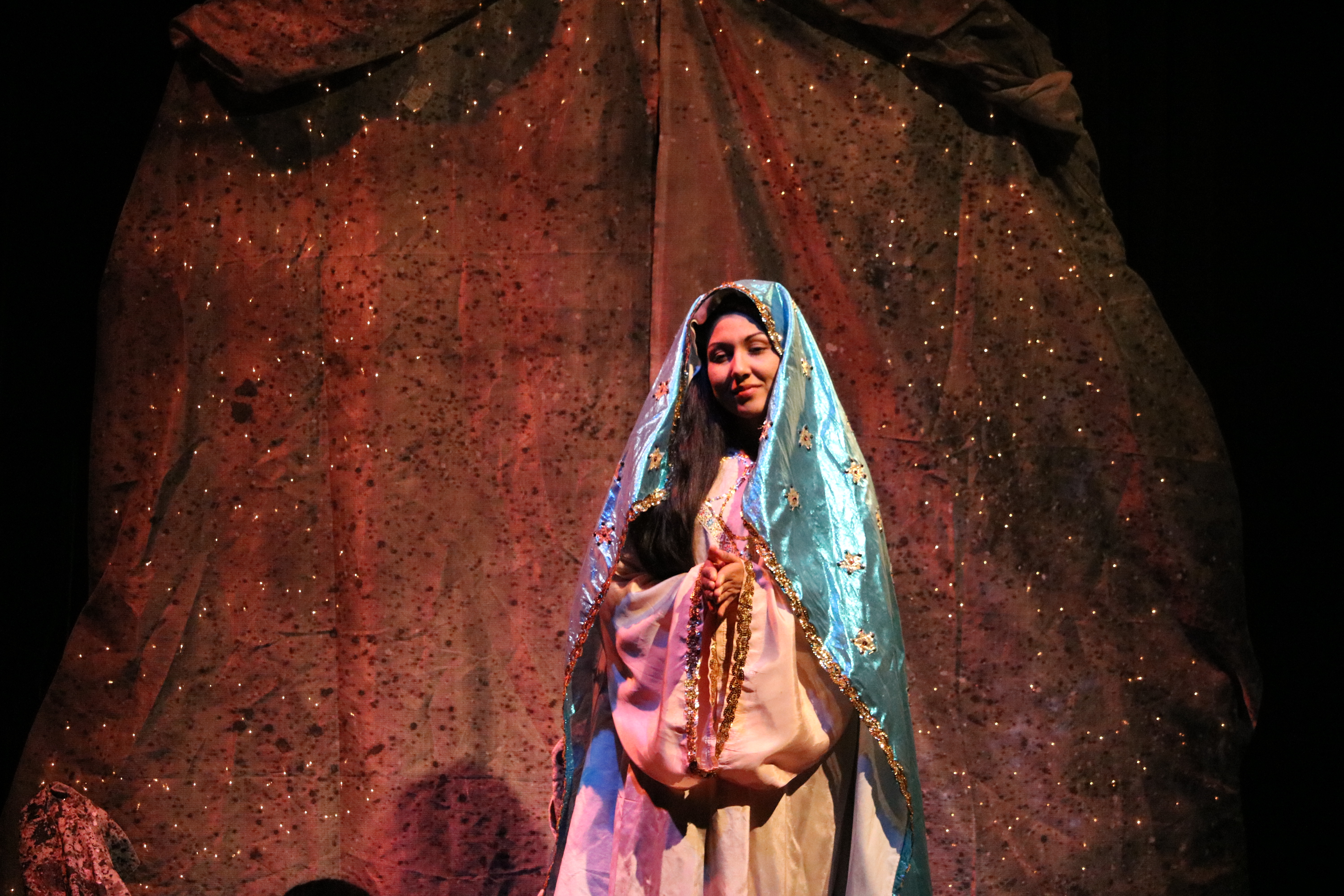 Experience the pageantry and beauty of faith and commitment that has endured for centuries. On a small hill called Tepeyacatl a 57 year old Mexica native has an encounter that will transform 2 continents. The play calls us to question what it means to serve a higher purpose and what if that purpose was each other. The music will move you, the message will inspire you and the moment will stay with you for days to come.
---
The River Bride
March 8 – 25, 2018
written by Marisela Treviño Orta
directed by Hugo Jon Sayles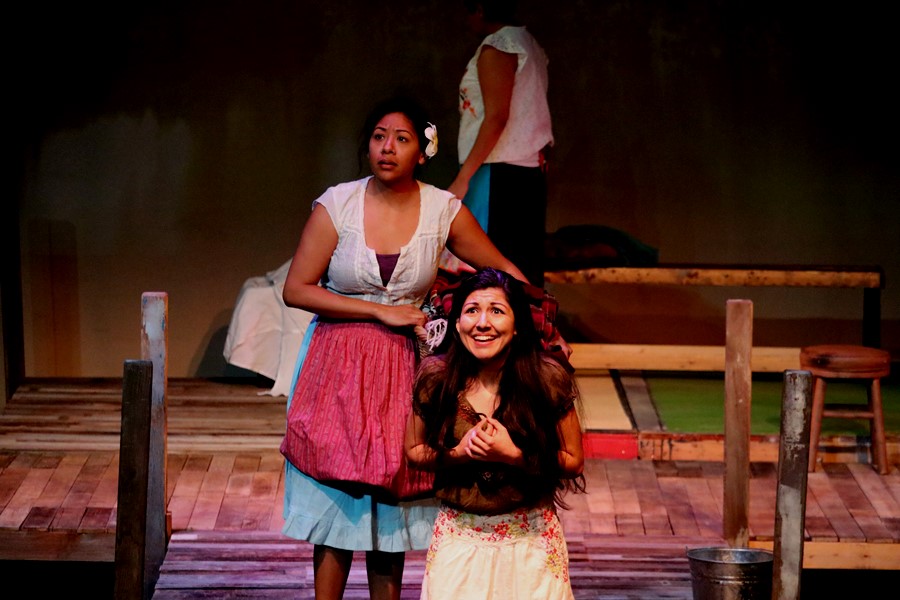 A secret the river won't give up!
A folk set along the Amazon River, tale told with lyrical passion by one of the best poets in Latino playwrighting. Marisela Treviño Orta's storytelling blends all of this into a heartrending tale of love, grudges, transformation . . . and the ever-present river, giving and taking away.
Thursdays (3/8, 3/15, 3/22) are 2-for-1 *when you ask for the discount*
Tickets
General admission/$20
Students & seniors (over 65)/$17
Comadre Docena (12 tickets or more)/$12 per ticket
Flex Pass/$144 (12 tickets at $12 each)
---
Anthem to Aztlán
June 14 – July 1, 2018
written by Tlaloc Rivas
directed by Anthony J Garcia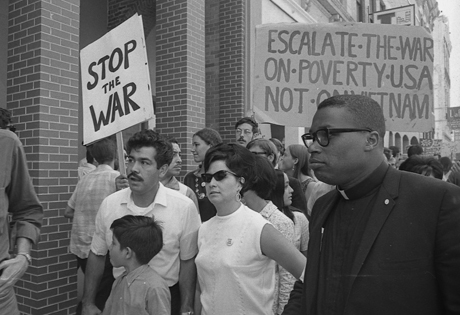 He fought for a glory in the ring, and for justice in the streets. From championship contender to a people's champion. Playwright Tlalóc Rivas examines the controversial life of Rodolfo "Corky" Gonzales. Once the #3 ranked flyweight in the world who became a nationally renowned as the radical leader of the "Crusade for Justice". A man respected and vilified simultaneously. A poet whose landmark work gave Chicano's a history and a sense of pride and power. Corky Gonzales presented our past so that we could accept our future. Special performance June 18th in honor of Corky's 90th birthday.
Tickets
General admission/$20
Students & seniors (over 65)/$17
Comadre Docena (12 tickets or more)/$12 per ticket
Flex Pass/$144 (12 tickets at $12 each)


---
PLUS: APRIL IS FESTIVAL MONTH
April 5- 8, 2018:
XicanIndie FilmFest XX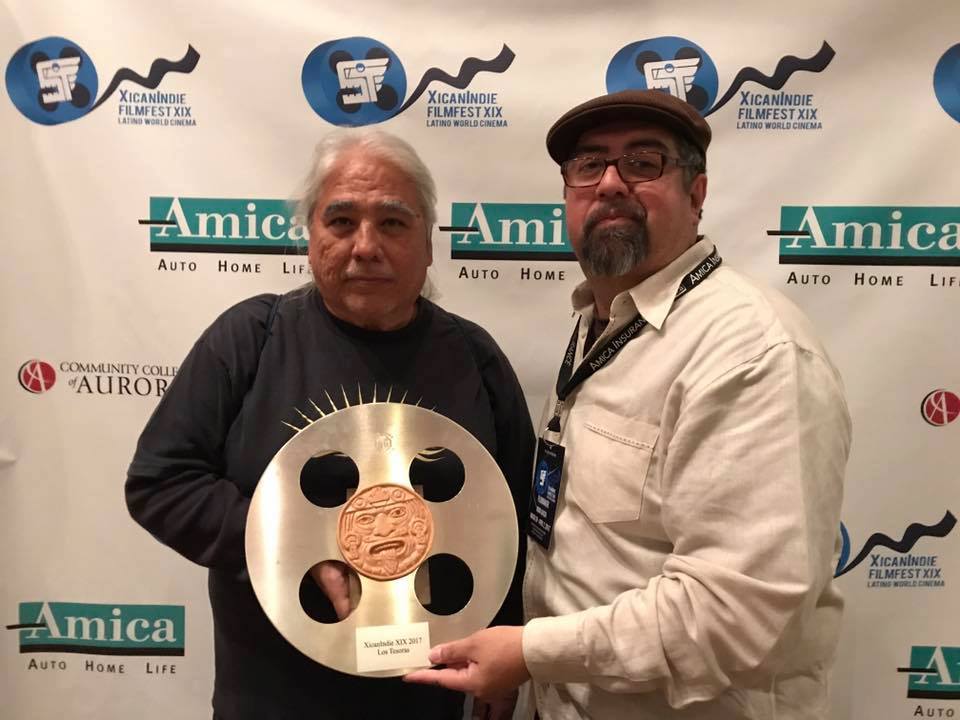 One word says it all: XicanIndie!
20th anniversary edition- a celebration of the best films in the Latino World!
April 17 – 28, 2018:
4th EVER WordFest
In Collaboration with The SOURCE Theatre Company, Cleo Parker Robinson Dance, Theatre Esprit Asia & Café Cultura!
A celebration of all things WORD! Introducing the Performing & Creative Artists of Color Summit!
Featuring:
Speed Killed my Cousin
written by Linda Parris-Bailey
directed by Andrea Assaf
April 19 – 21, 2018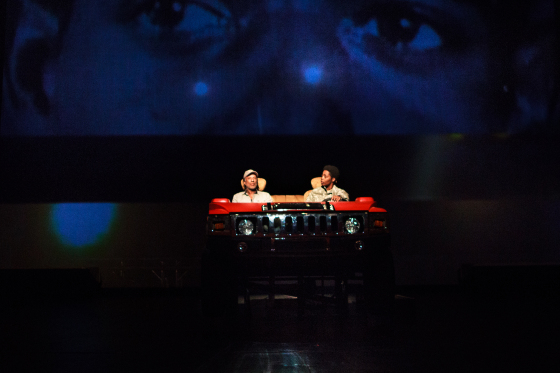 A timely, moving new play about an African American woman soldier who returns from Iraq with post-traumatic stress disorder (PTSD), and is haunted by Moral Injury.
And He Became a Man
written and starring Samuel Valdez
April 26 – 28, 2018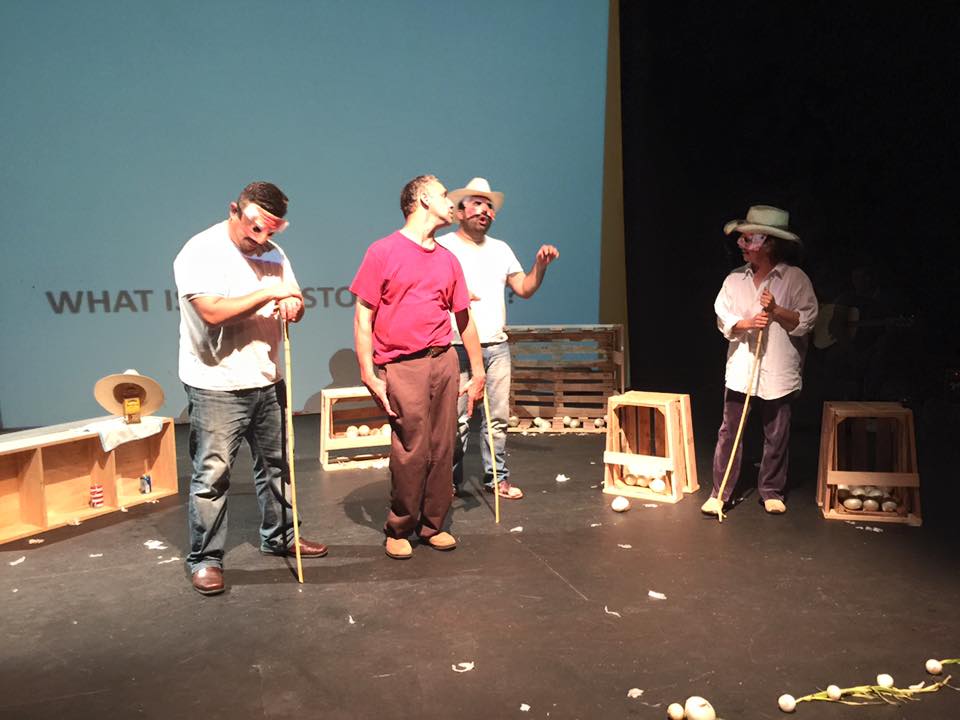 A Latino disabled man questions his manhood by looking back at his life recalling major events influencing him, asking, "What is a man?".
---
PURO PARTY!
July 25 – 29, 2018:
22nd Annual Chicano Music Festival & Auction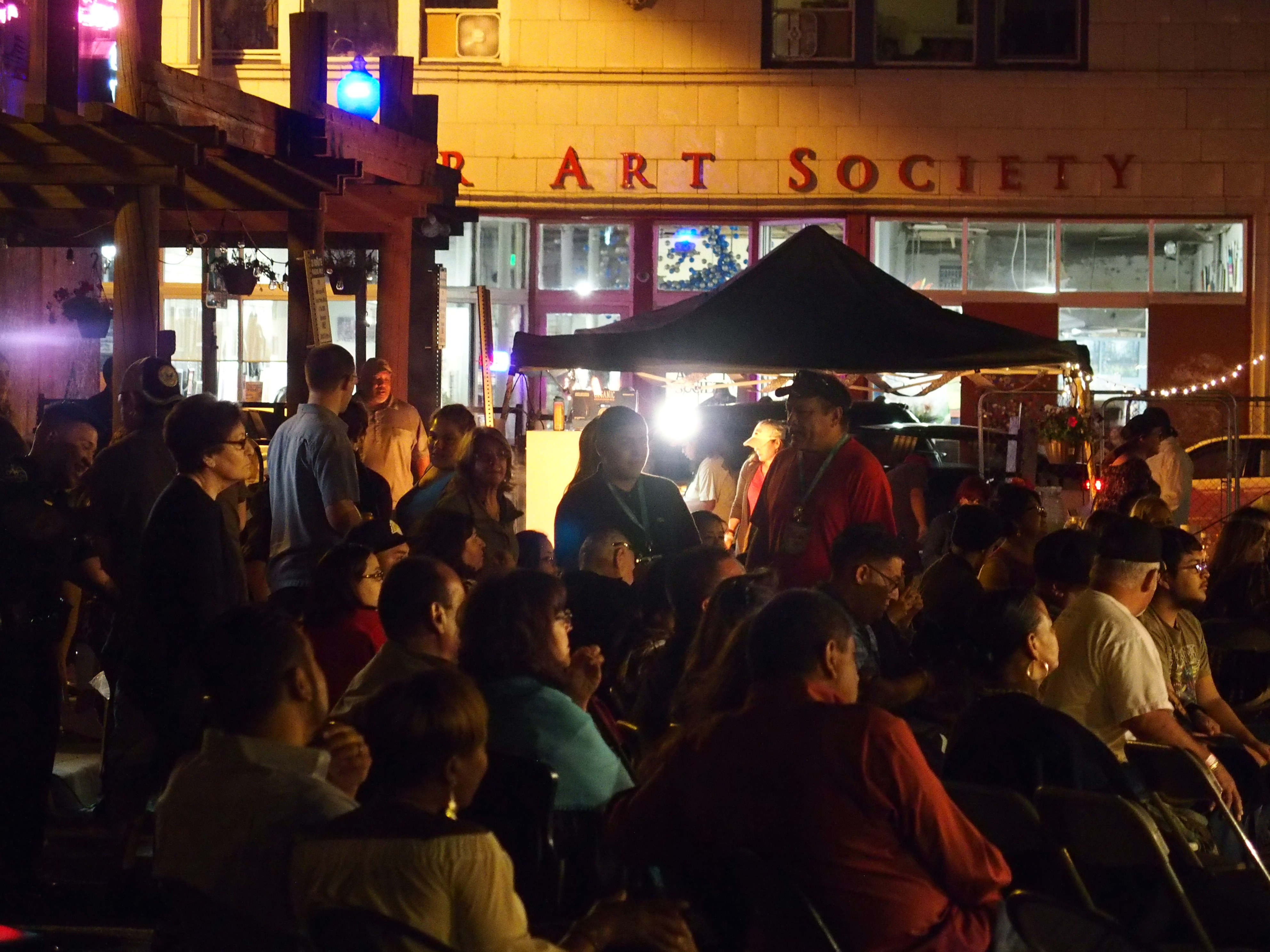 The biggest and best party of the year returns, heating up Santa Fe Drive with musica, dancing, and comida all under the stars. Plus, brilliant art and great deals at the annual auction.